For as long as there are devices and preferences between them, the argument for embedding the first survey question in an email versus including a "Click Here" link will exist in the world of surveys.
Both distribution methods have their ups and downs, and deciding between the two can be it's own challenge. Which will get you better results, which has a higher likelihood of going to spam?
In this blog, we look at the advantages and disadvantages of sending an embedded survey via email Vs. a link.
Advantages and Disadvantages: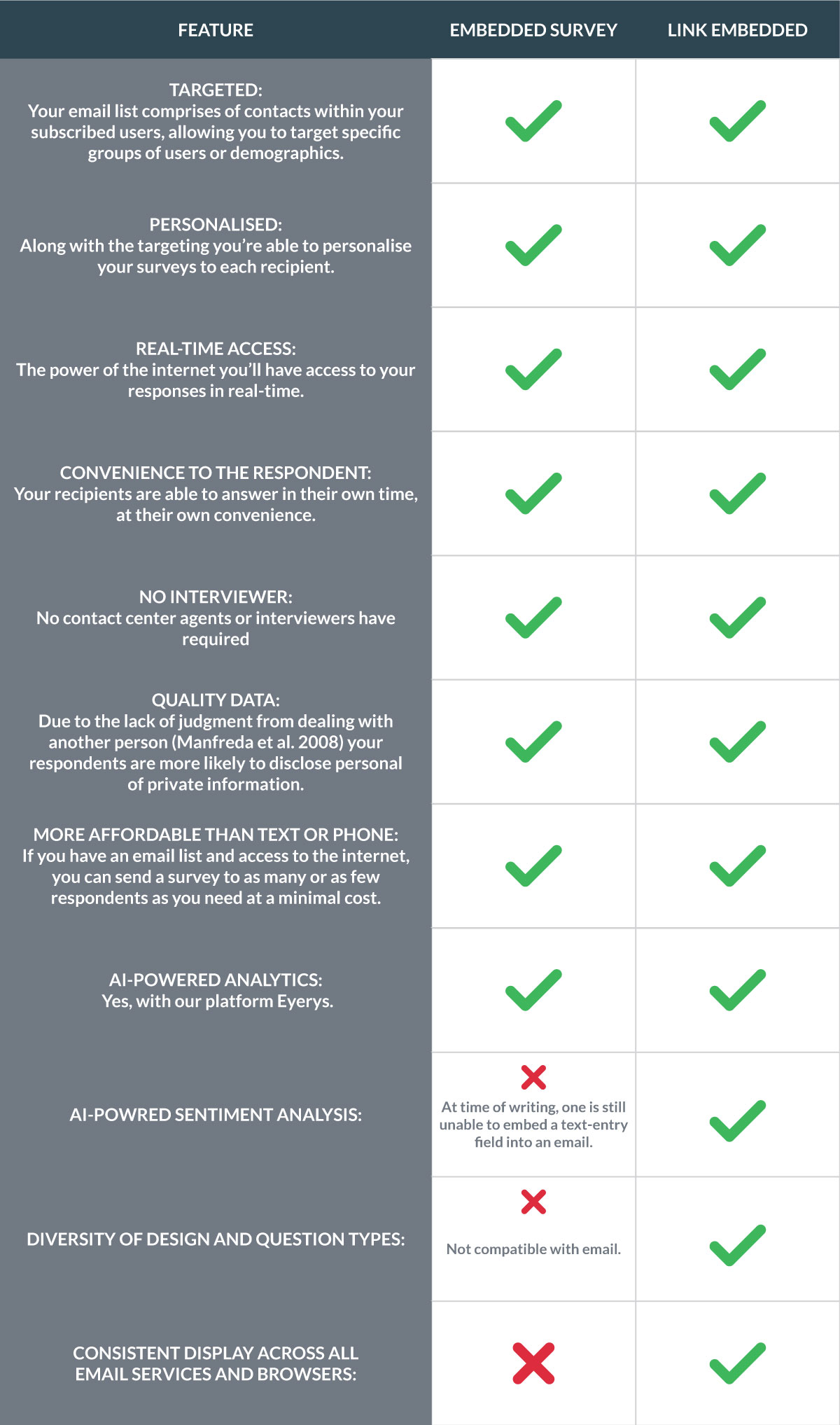 The completion rate controversy:
The completion and click-through rates on distribution rates is negligible.
A study conducted by Survey Practice.org, indicated an 5.8% difference in click rate between embedded and standard delivery, and a 4.7% difference between completion rates, as tabled below. (Credit to surveypractice.org for the image).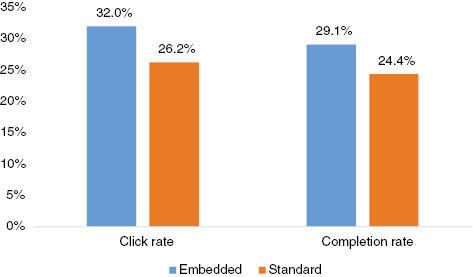 At the end of the day, your respondents are people, and the reason for their participation is purely motivated by the anticipated reward for expending their time and energy to answer any survey (either from expecting a reaction to a complaint of poor service, or access to some type of incentive).
When it comes to completion, keeping it simple, easy to understand and easy to read plays a big part. If your survey is displaying badly, making it hard for your respondents to read you're running the risk of getting incomplete or inaccurate data.
By keeping your survey in a reliable format and display, you're risking a slightly lower response rate, but potentially getting data that is more usable and of a higher quality. It's no secret that we prefer quality over quantity...
Need help designing your survey? We've got 15 years of experience setting up and sending surveys that get results. Reach out to us, we're just an email away!