Increase response rates by 67% when using SMS as a survey channel
No quod sanctus instructior ius, et intellegam interesset duo. Vix cu nibh gubergren dissentias. His velit veniam habemus ne. No doctus neglegentur vituperatoribus est, qui ad ipsum oratio. Ei duo dicant facilisi, qui at harum democritum consetetur.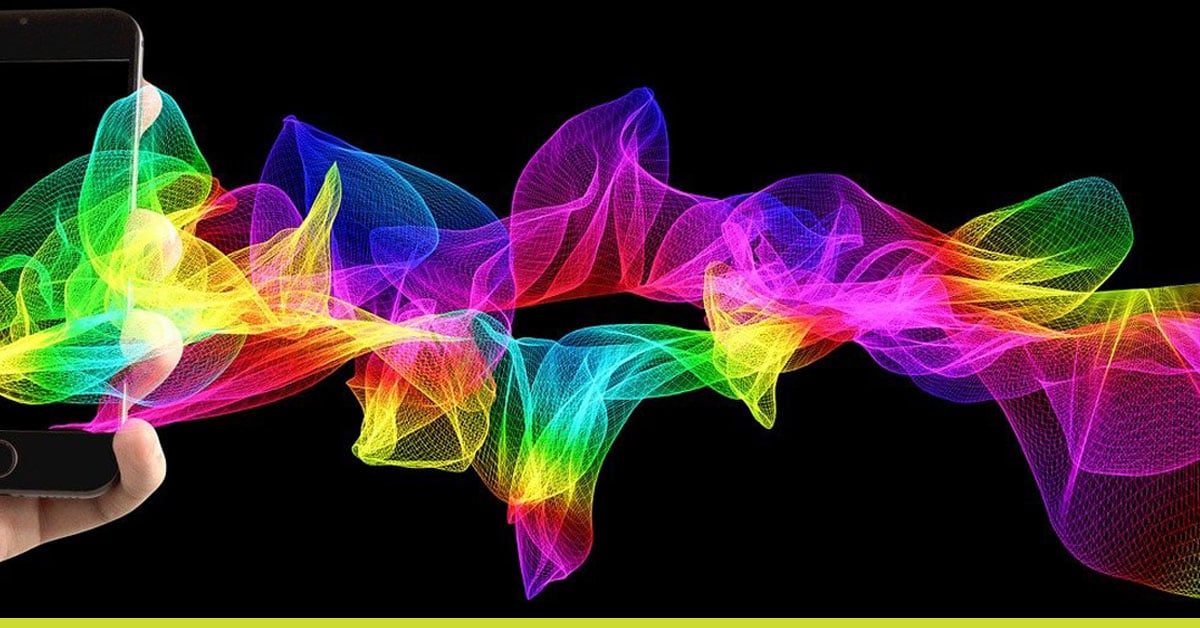 SMS is one of the oldest digital channels of B2C communication, with marketers tapping into its potential as early as 1999. The channel has remained a firm favourite for the last 2 decades thanks to its relative cost-effectiveness and high engagement rate. It is thus no surprise that it is arguably the most effective channel for gathering transactional feedback from customers. One of the greatest challenges faced by CX professionals is the ability to effectively defend findings based on survey data, thanks to ongoing questions regarding the statistical soundness of sample sizes. SMS as a channel goes a long way in providing sound sample sizes, and even more so, should a reverse billing model be introduced.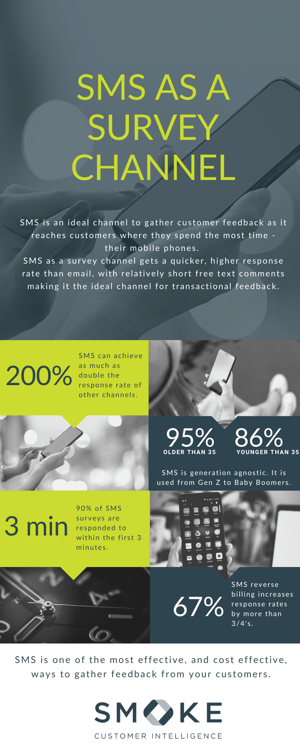 Benefits of SMS as a survey channel
High response rate
The average mobile user picks up their phone more than 1500 per week – that's an average of 215 times a day, or once every 5 minutes or so (if we assume an average person is awake for 16 hours a day). This high usage rate, coupled with the fact that 90% of all SMS's are opened within the first 3 minutes of delivery – it's the channel with the highest organic engagement compared to others (email, voice etc.)
Generation agnostic
Not only is the average mobile user looking at their phone every five minutes, the definition of the average mobile user now spans the age groups of 12 to 75 years of age. This broad age group means that the majority of customers are using mobile phones and are likely to respond to communications sent to them across every industry. Furthermore, SMS as a channel spans both smart and feature phones, meaning that for data strapped consumers, the SMS remains the primary digital channel of communication.
Accuracy of response
While there is certainly support for email as a channel for long-form studies, SMS is ideal for post transaction ratings. This is driven firstly by the increased likelihood of response soon after the interaction thanks to users' mobile habits. Secondly, digital anonymity means respondents are more likely to answer frankly and honestly. This is true even when compared to email responses, thanks to a psychological mind trick that creates a greater sense on anonymity when using SMS as compared to email – mainly because most email addresses contain the respondent's name, while SMS feels like it is just a number.
Easy and cost-effective
SMS survey creation does not require heave creative or design work thanks to character limitations. At just a few cents per SMS, coupled with minimal setup time and resource, the ROI of an SMS campaign is far higher than any other channel.
Perhaps the one downside of using SMS as a channel is that it requires respondents to spend money (albeit a small amount) to send a response. This can sometimes be a cause for concern for organisations seeking to deploy this survey channel. This concern can be further exacerbated by the need to be able to provide statistically sound sample sizes on which to base decisions.
The solution for this reverse billing.
What is reverse billing?
Reverse billing within SMS channel communication is functionality whereby the sender pays for both the SMS's used to distribute and reply to surveys, meaning that respondents bear no costs. The benefit of this model is that the cost barrier associated with consumer survey replies is removed meaning that their is an increased likelihood of responses, creating assurance that any sample gathered is statistically sound.
The impact of reverse billing on survey responses is dramatic – increasing response rates by as much as 67%.
By analysing more than half a million SMS survey records, we at Smoke CI determined that response rates increased proportionately by 67% by utilising reverse billing. For example, a distribution of approximately 28 000 received a response rate of 4760 (17%). After implementing reverse billing, the response rates from a distribution of 28 000 increased to 7840. This increase in response rate remains relatively consistent across industries and types of surveys. It was also found that the implementation of reverse billing does not have an impact (positive or negative) on outcome metrics with both NPS and CSAT scores remaining constant pre-and post-implementation.
There is, of course, a cost implication to reverse billing since you carry the cost for responses received as the sending organisation. Still, the cost remains negligible when compared to the increased response rate.
Contact us today to find out how to optimise your survey distributions.