Voice of the Customer for Financial Services
When you deal with customers wealth, the experience you offer provides both certainty, and a competitive advantage. Our solution helps you listen to what customers want, and gives you the opportunity to create customer experiences that earns you loyalty.
In the world of dollar and cents, CX makes sense.

What is your Customer Experience worth?
Why the financial services industry trusts us
We help our customers engage more than 8.5 million customers annually;
The complexity of VoC measurement is decreased through a single omni-channel software platform across touch-points;
Results enable compliance through providing evidence useful in proving TCF (Treating Customers Fairly);
Real-time escalations provide the information necessary to rapidly recover from service failures and identify the root causes of such;
POPIA and GDPR aligned practices ensure data protection; and
Reporting on an individual, branch, and regional level enables niche improvement interventions and cost savings.
Multi touch-point Voice of the Customer methodology that is worth its weight in gold
As Africa's biggest lender by assets, our client holds the ambition of the leading financial service provider in Africa. From a customer experience perspective, the organisation had implemented a variety of solutions over the years, with varying levels of success.
By implementing our VoC solution and customer feedback tool within the contact centre and branch network, the bank was able to obtain real-time feedback on service experiences from almost 100 000 clients monthly. As the bank looks to the future, the partnership with Smoke CI is evolving to create a multi-channel, VoC programme at every key touch-point.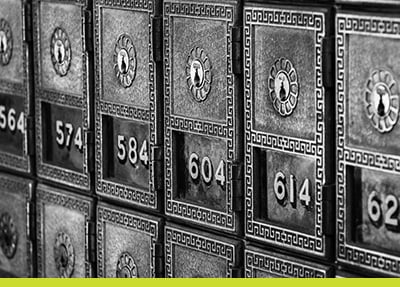 Understanding customer experience by measuring major touch-points
BRANCHES & ATM'S
As the physical manifestation of the experience offered to your customers, your branch and ATM network are a substantial customer touch-point.
CONTACT CENTRE
Your contact centre can be your biggest customer touch-point requiring professional, knowledgeable, and empathetic agents to deliver delight.
ONLINE BANKING
Intercept surveys on banking website or App allows you to gather feedback at point of interaction, to better understand digital experiences.
PRODUCT SUITE
From Private banking to credit cards, home loans and reward programmes, each product offering has moments-of- truth worth measuring.
Customer Experience should align to regulatory compliances
Treating Customers Fairly (TCF) requires objective measurement provided by Voice of the Customer programmes.
Get in touch with us for your Financial Services CX needs
"Thanks to Smoke CI's solution we have VoC insights available throughout the day, changing our approach in real-time. Their solution has helped us change our approach towards our customer's experiences."
Quality Solutions Manager
Nedbank