Customer experience does not happen by chance
It is no coincidence that companies that are growing and thriving today are putting their customers at the centre of their strategy.
Understanding their customers has helped our clients to improve customer experience, sales and retention, while at the same time allowing them to optimise processes and decrease costs by as much as 18%.
Our solutions suit multiple industries, take a look and imagine VoC in your world.
VoC feedback technology for your whole business
When all your feedback data is in one place, not only is it easier to manage, but trends and insights come alive.
Eyerys is an omni-channel, real-time feedback platform that helps you to gather voice of the customer data from across your business. Forget multiple systems and merging spreadsheets - with Eyerys your data is all in one place.
What are you waiting for - check it out.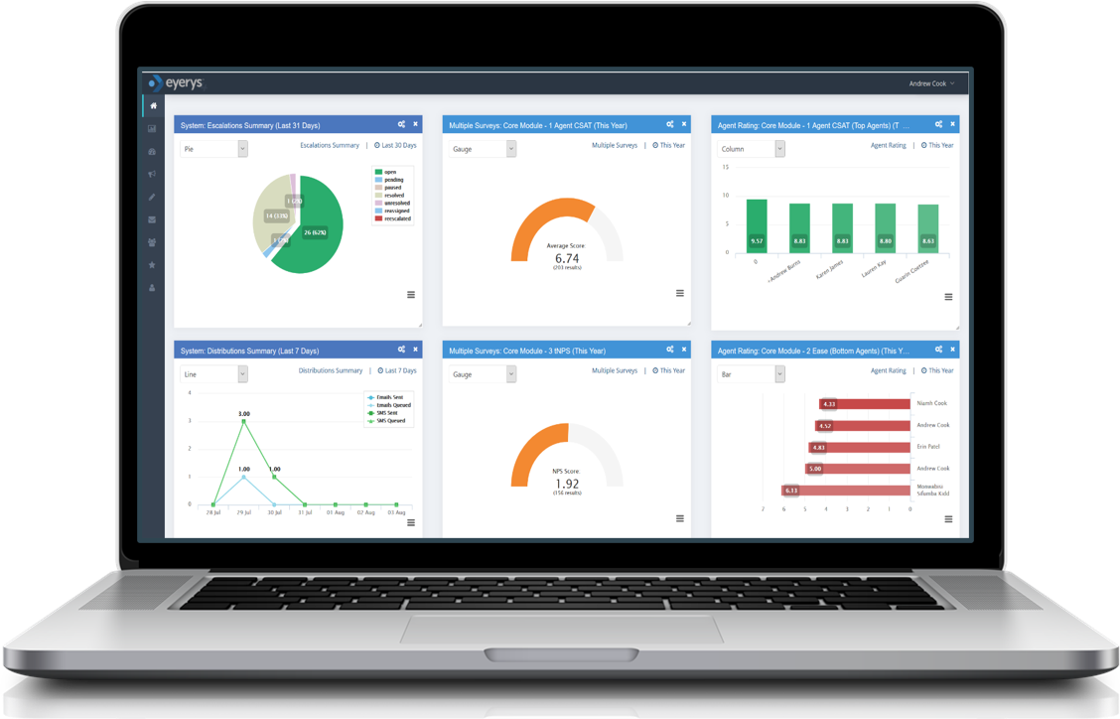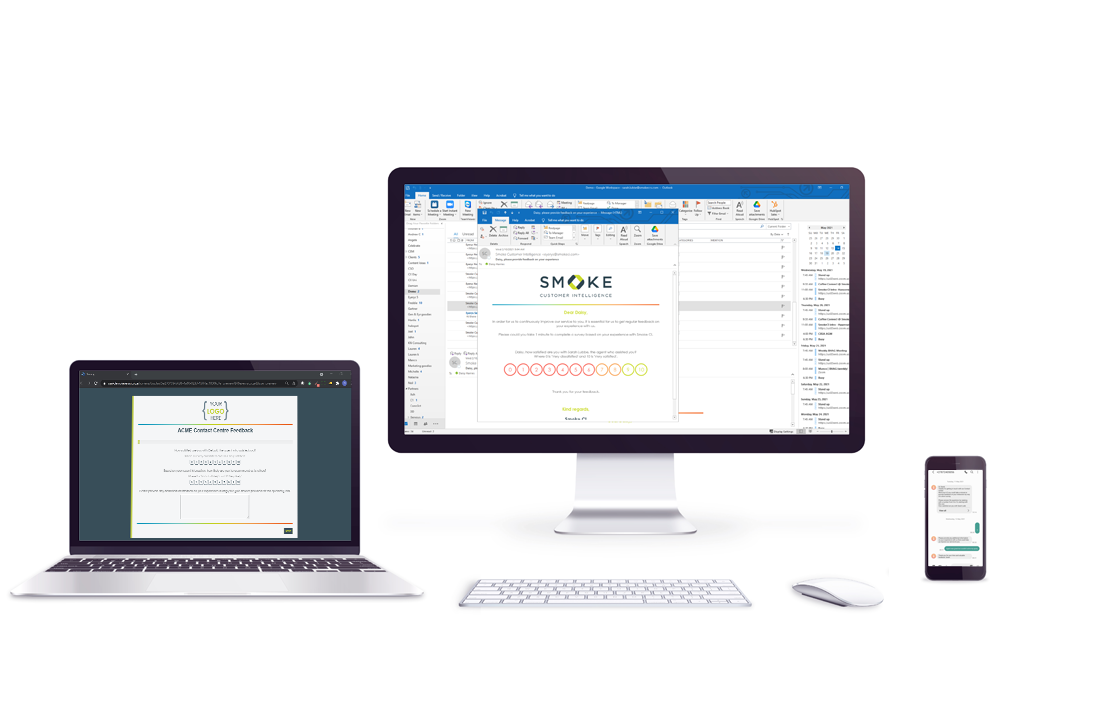 Every customer is different - reach them where they are
Feedback across multiple channels ensures that your customers are engaged the way they want to be, and in a way best suited to each interaction.
The ability to deploy surveys across channels means you can meet your customers where they are, in the way they want, and in a format that best suits their interaction. Omni-channel surveys drive response rates and give you a holistic overview of your entire business.
Find out which channel suits you best.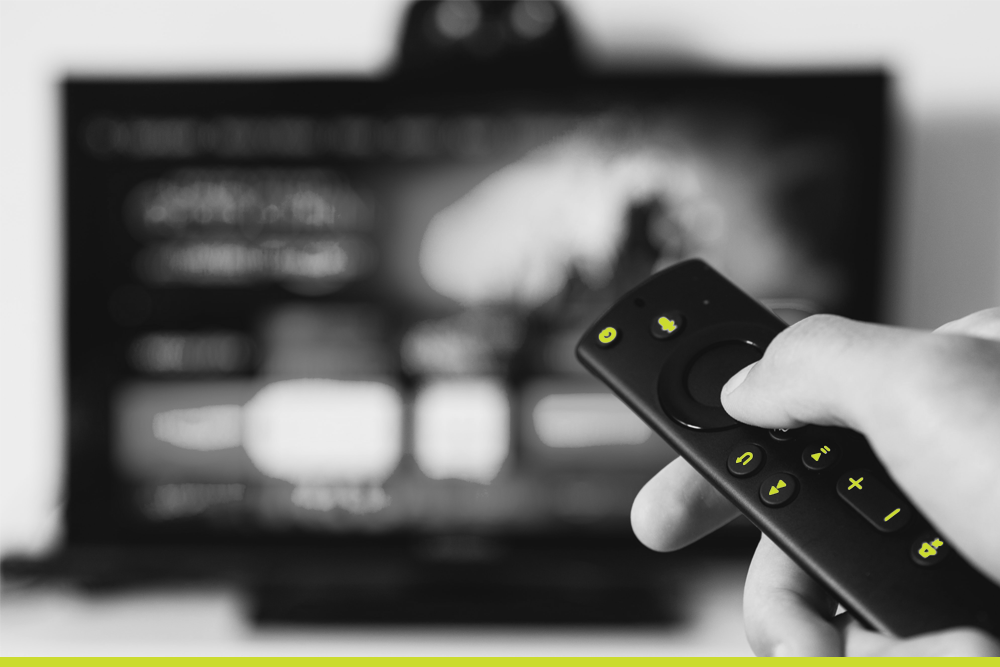 As Africa's leading entertainment company, our customer deeply understands the value that customer experience plays in their success.

Our solution helped our customer exceed 80% satisfaction, decrease customer churn, increase their NPS score by 7 points, and improve inbound contact centre performance.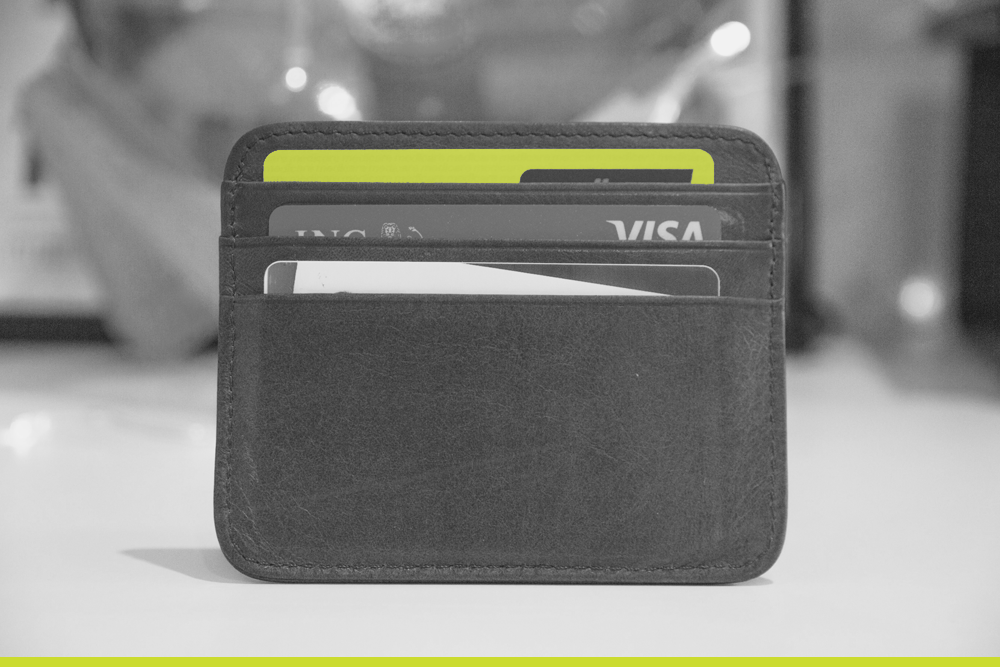 As Africa's biggest lender by assets, our client holds the ambition of being the leading financial service provider in Africa, through a focus on CX.

Using Eyerys within their contact centre and branch network helped the bank obtain real-time feedback from almost 100 000 clients monthly and manage engagements effectively.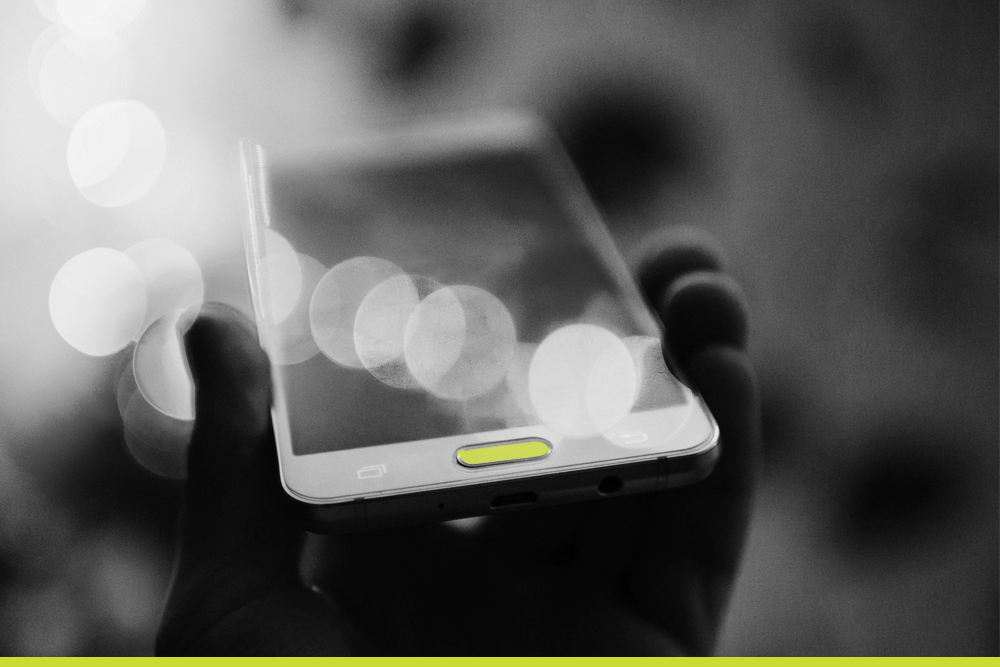 As Africa's biggest Mobile network, our client operates in a highly competitive and homogenous industry where CX is the leading creator of customer loyalty.

Through our partnership, the organisation was able to improve first call resolution by 8%, decrease costs by $4million, and enhance customer satisfaction across their business.