Feedback technology for your whole business
When all your feedback data is in one place, it's easier to manage and your analytics come alive.
Eyerys is an omni-channel, real-time platform that helps you to gather customer and employee feedback from across your business. Forget multiple systems and merging spreadsheets - with Eyerys your data is all in one place.
What are you waiting for - check it out.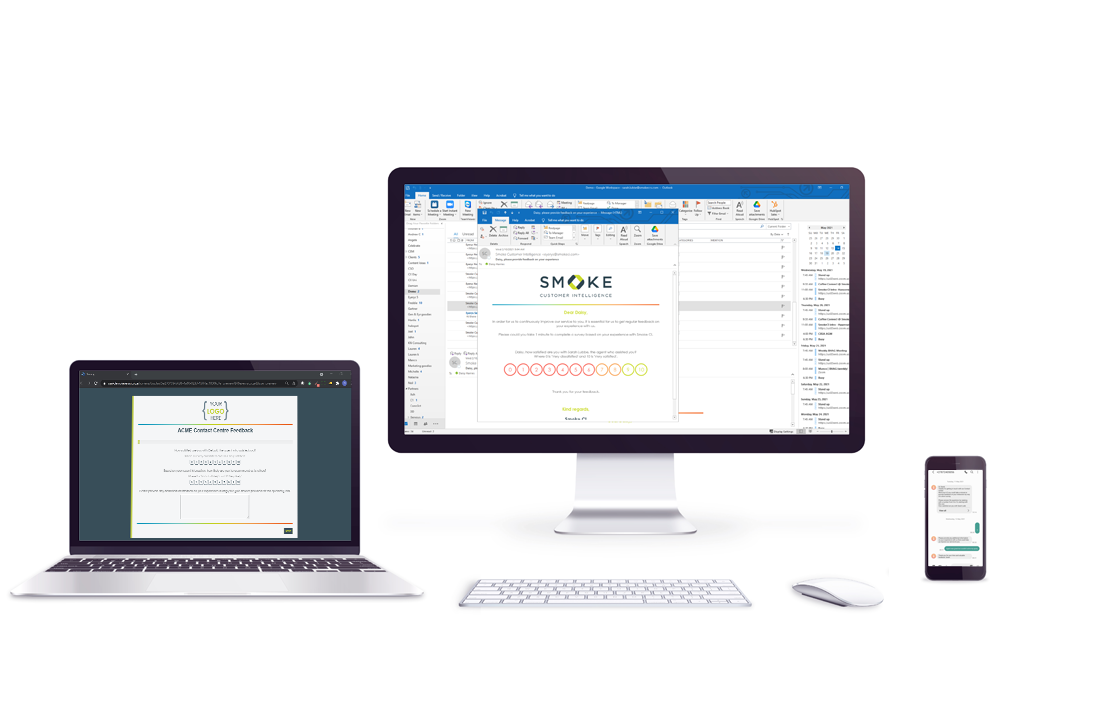 "The control Eyerys adds your surveys within an hour, when urgent research is required. The immediate feedback you can see from customers as they respond to surveys and the flexibility of the survey methods, channels and actions are great. I also love the escalation ability, which helps us as an organisation to follow up with customers and close the loop. Resulting in customer loyalty and tenure."
Yolande S.
Principle lead Business analyst
"Simplicity to navigate. Very easy to set up reports and dashboards and quick access to survey summaries make it easy to pull fast insights and snapshot reports to share with teams and stakeholders. Easy to pull raw data for deep dives and draw further insights from survey results."
Tania R.
Customer Experience Officer
"It (Eyerys) is extremely user-friendly, there is always support when you require it, and I have had the pleasure of using the system for many different tasks. (Eyerys is) Helping us improve our Net Promotor Score and assist our clients better through responses received through the Eyerys System almost daily."
Nadia G.
"Flexible design and having all your data in one place. A complete modern solution, that is flexible and data-oriented. Innovative business solution for small and large companies."
Mirna C.
"Eyerys can get to the customer in a personalised way, which we cannot always do from a business side. Valuable information is gained from Eyerys and it helps to target services in a way that will benefit the customer and the business."
Sunet v.
Customer Experience Specialist
"The ease of use to set up and deploy surveys. The reporting modules are easy to read and have useful depth. The Eyerys-Smoke Team is extremely easy to do business with.Eyerys allows us to use one system for all survey types across multiple lines of business. The benefit is it's all in one system and reporting can be combined or separated etc…"
Jeff B.
Director of Quality Assurance
"Eyerys usability and user experience is a 10/10, it is an absolute powerful system to use for VOC Customer Insights. Eyerys has helped us make our Customers' voices heard and has also enabled us to turn our detractors into promoters by using the escalation case management tool."
Chanel M.
Business Analyst
"Easy to use application, fast turnaround times and most importantly their level of engagement and ongoing support. As we strive to improve on customer service in every aspect, Eyerys serves as a VOC enablement tool."
Nolan C.
Specialist: Insights
"The real-time data that is provided to the managers. Managers can dive into their scores and their agents to get a better understanding of performance. Eyerys is pushing real-time data to our managers helping them understand what customer experience we are creating allowing them to better manage their teams."
Alex A.
Principle Business Unit Head CX BPS
"Eyerys has a super friendly user interface and useful widgets. Eyerys provides automated customer surveys via multiple channels and informative reports on CSAT and NPS."
Faizal B.
Head of Service Delivery Management