As Smoke CI grows and strives for continual improvement, we have migrated our support ticketing system to a new, global provider. Through this new solution we are able to better manage our tickets, provide ever better support to our customers and gain deeper insight into our support to you to meet this continual improvement goal.
A valuable feature on our new ticketing system is the Customer Portal which enables you, our customer to not only log tickets directly into our ticketing system, but to also manage your open tickets and manage tickets for your organisation. We invite you to view our new customer support portal here (http://support.smokeci.com).

You can use your business email address to register on our customer portal, which will link you to your tickets. If you wish to view all tickets for your organisation please request this with one of our super support team members.
When registered on our support portal you are able to create new tickets, check the status on all tickets, in any status, and manage your profile. Managing your open tickets is handled through a simple, single-view interface where you can update the ticket details, add people to the ticket for great reach, and manage the status of the ticket. All of the interactions with our customer support team are also recorded and visible to you through this view.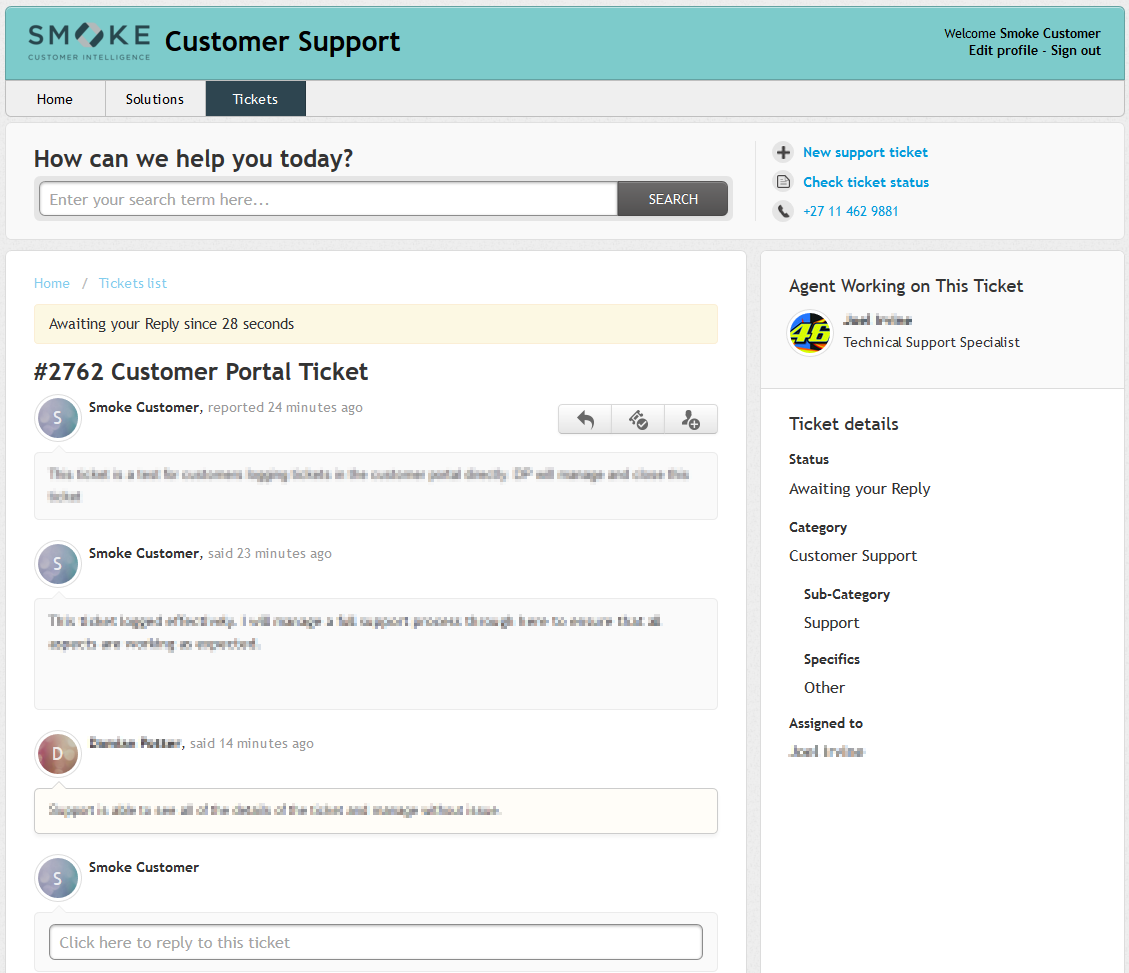 Any ticket logged through our Customer Portal will receive the same level of great service that you are used to from our Operations and Customer Support Team. If you have any questions relating to our Customer Portal or our support in general, please feel free to contact us.