What you need to know about using Genesys Contact Centre Surveys
No quod sanctus instructior ius, et intellegam interesset duo. Vix cu nibh gubergren dissentias. His velit veniam habemus ne. No doctus neglegentur vituperatoribus est, qui ad ipsum oratio. Ei duo dicant facilisi, qui at harum democritum consetetur.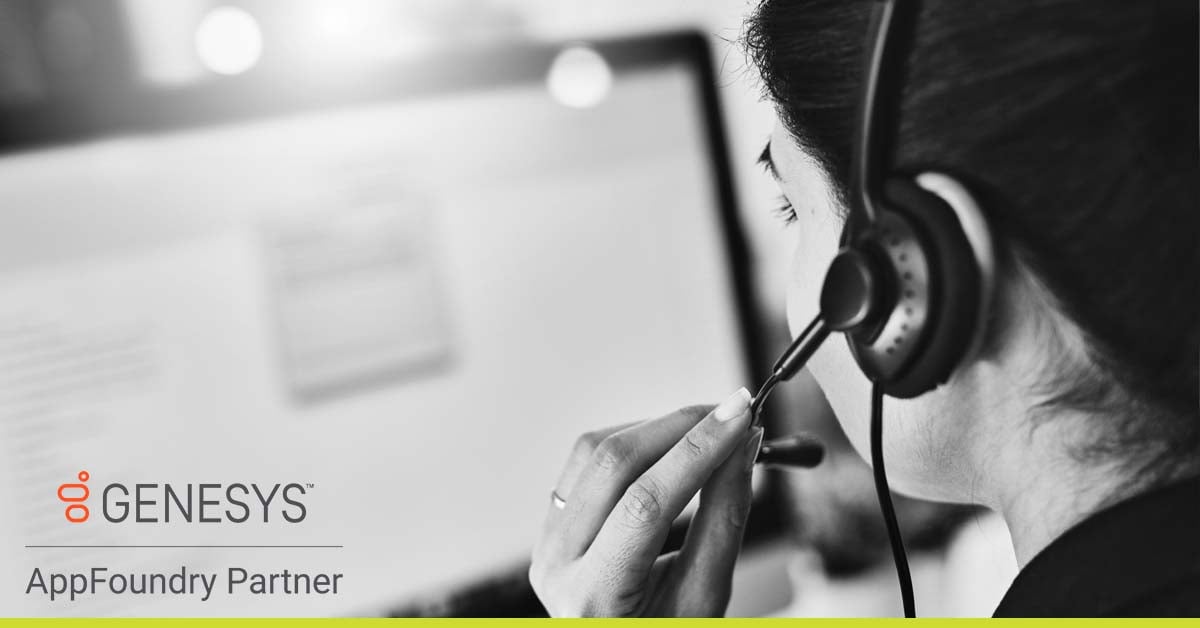 Smoke Customer Intelligence is an Appfoundry partner offering a Voice of the Customer platform to Genesys clients. Through working with our Genesys network and from implementing hundreds of AppFoundry surveys, we have come across some common questions about our solution. We sat with our solution guru's, and here is what they had to say.
Can the Smoke CI solution be used across Genesys Purecloud, Pure Connect and Pure Engage? The simple answer is yes; our VOC platform Eyerys integrates across the entires suite of products, making us the best option for Genesys Contact Centre Surveys. Our solution in transferrable, so when you need to move between Genesys Platfrom, or in/out of the Genesys ecosystem, your VOC programme continues uninterrupted.
Are the surveys omni-channel? Eyerys is intended to be used in a multi-channel contact center, and therefore can gather survey results via post call IVR, SMS, email, webchat and online survey. While the system does not integrate into social media chats, and online link can be used to solicit feedback from social media engagements.
How are surveys designed to keep customers engaged and responsive? We have spent more than a decade perfecting the art of survey design. We also employ experts in both research and customer experience to make sure that our survey design continues to reflect best-practice. Depending on the data that a customer is seeking, we have different ready-to-go surveys. Our standard contact center survey measures customer satisfaction with the agent and overall brand satisfaction.
Do we specialise in specific industries? Our survey platform is industry agnostic and is useful in contact centers of any size, in any industry. We have deep experience in the financial services, retail, healthcare and telecommunications industries and offer complete toolboxes for these industries.
What configuration or additional set-up is required from the when implementing the solution? Our platform is entirely self-contained and requires no additional configuration or development from the customer. What is required is a champion to act as the point of contact for survey design and rules that are relevant to your organisations. Once implementation is complete, platform management training will be conducted and the champion will be enabled to self-manage their surveys.
How is service recovery enabled? One of the strengths of the platform is its ability to enable the management of service recovery. Escalations are created as soon as low scores happen. Notifications are sent to designated individuals or teams who can view the response that triggered the escalation. Close-loop feedback is enabled by the system requiring a reason code when closing the escalation. The organisation will receive regular reporting as to why customers are giving low ratings, and then use this information to take corrective action. The system includes standard reason codes, but these can be changed to reflect unique business requirements and processes. Escalations can be configured to be triggered according to specific business requirements and organisational hierarchy.
What reporting is available? Our reports are designed to provide insight into both operational and VOC metrics. Reports can be accessed via the system at any time, or be scheduled to be sent to relevant parties via email. VOC dashboards include metrics such as the number of ratings, average score per metric and performance over time. The operational dashboards tracks, amongst others, the number of calls, handling time and VOC transfers. Reports can be viewed on an individual, team or organisational level and gamified comparisons between various groups drive healthy competition and improved performance.
How long does implementation take and what is needed to get started? Once you have contacted us and we have gotten the paperwork out the way, the next things you will need are:
Agent and customer data

Preferred escalation triggers and paths

Reporting access and scheduling
That's it – implementation can take as little as two weeks if all data and information is available.
What is the fee structure of the solution? The solution costing is volume-based per agent or concurrent agent, with an additional once-off quick start set-up fee.
We hope you find this Q&A about Genesys Contact Centre Surveys useful. If you have any further questions, or would see the platform in action, contact us or book a demo.